Carnival Magic, John Heald's Bloggers Cruise 5, March 4, Embarkation, Galveston
Carnival Magic Bloggers Cruise Homepage
http://www.galveston.com/pier23cam/
Galveston Webcam Pier 23
http://www.galveston.com/harborcam/
Harborcam:
Sail Away Party (SAP) - Immediately following muster it's a tradition to gather on the Panorama Deck, starboard side for sail away. OR
SAP - Spa Deck - side facing the pier for Sail Away Party (flags will be flying!). Who knows? Not sure I cares. 8-)
Entertainment: Sun, Mar, 04 Galveston Welcome Aboard Show
001: Carnival Magic, BC5, John Heald's Bloggers Cruise 5, Embarkation Day, Our ship has come in!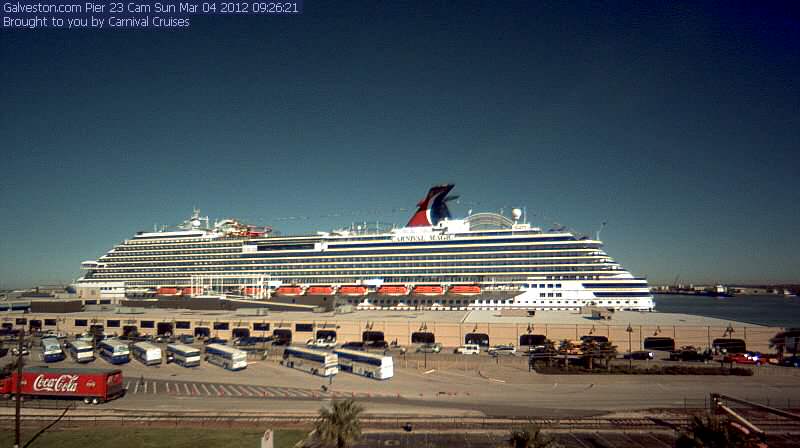 002: Carnival Magic, BC5, John Heald's Bloggers Cruise 5, Embarkation Day, Contents of amenities basket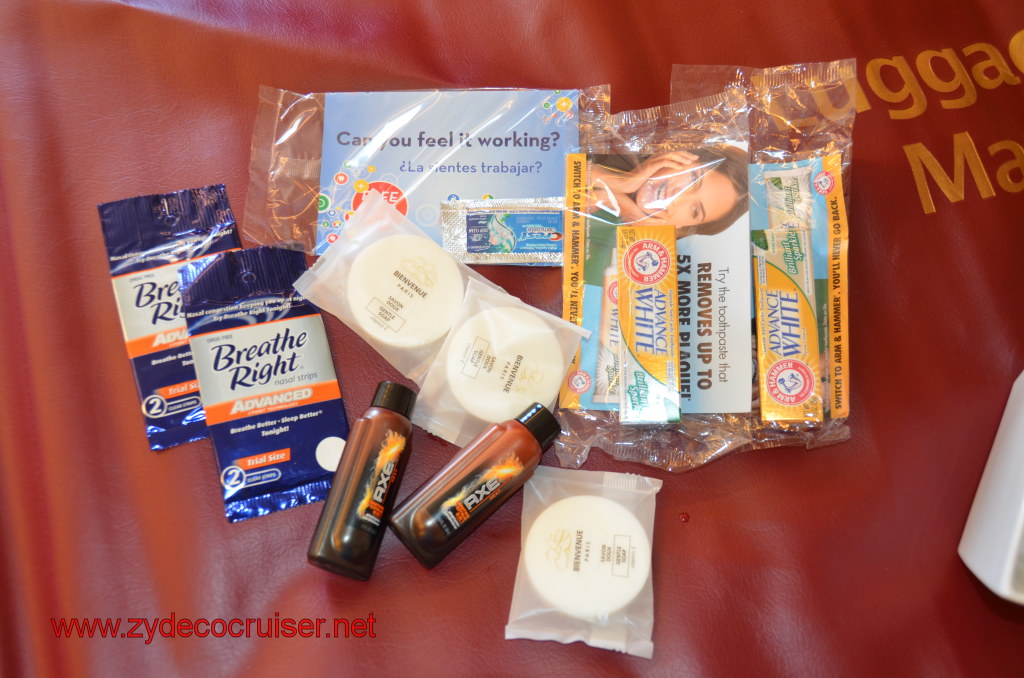 003: Carnival Magic, BC5, John Heald's Bloggers Cruise 5, Embarkation Day, Bloggers Cruise Capers, Page 1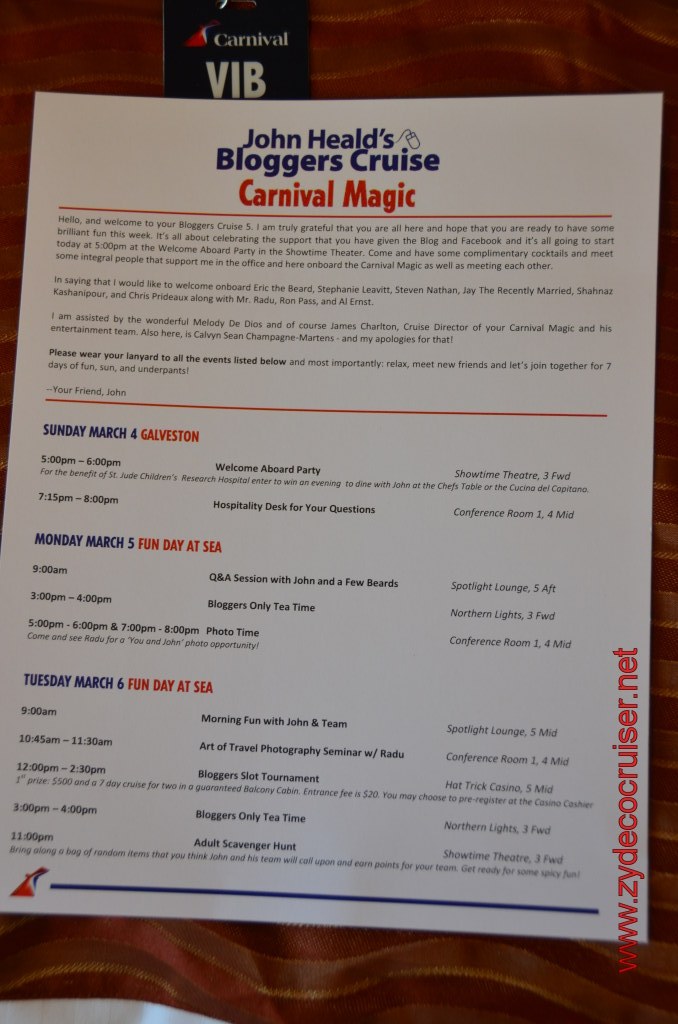 004: Carnival Magic, BC5, John Heald's Bloggers Cruise 5, Embarkation Day, Bloggers Cruise Capers, Page 2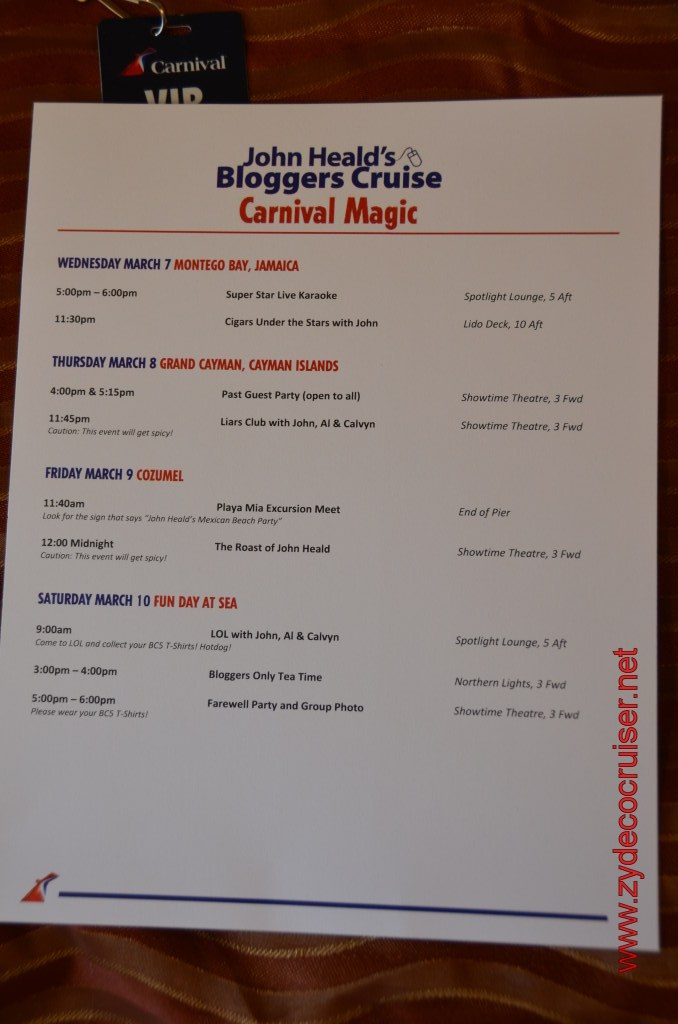 005: Carnival Magic, BC5, John Heald's Bloggers Cruise 5, Embarkation Day, View from our balcony of Galveston,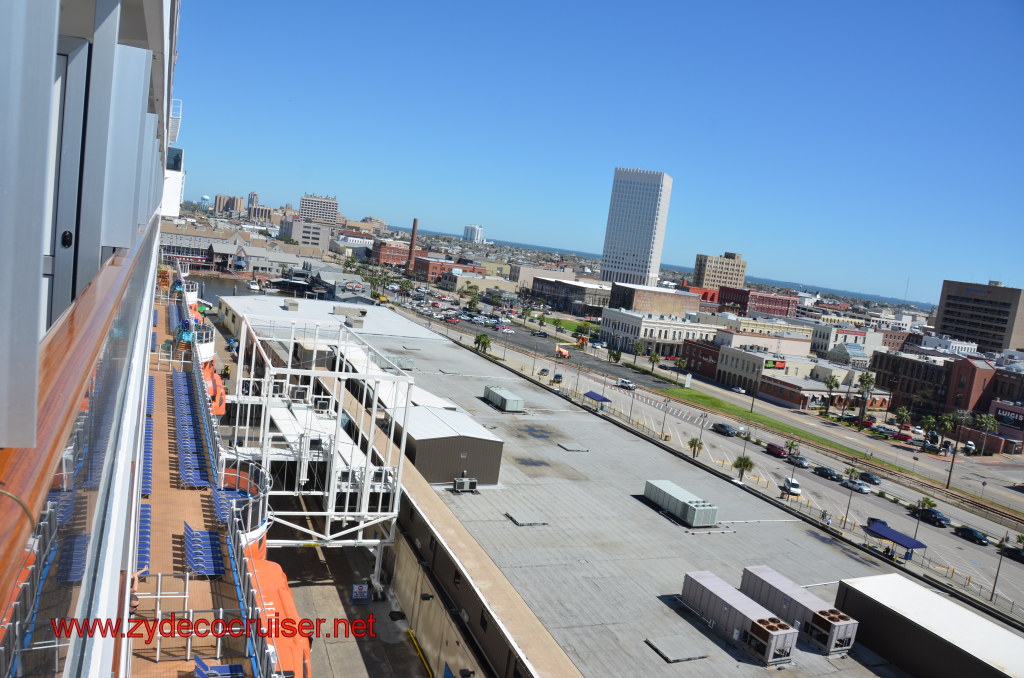 006: Carnival Magic, BC5, John Heald's Bloggers Cruise 5, Embarkation Day,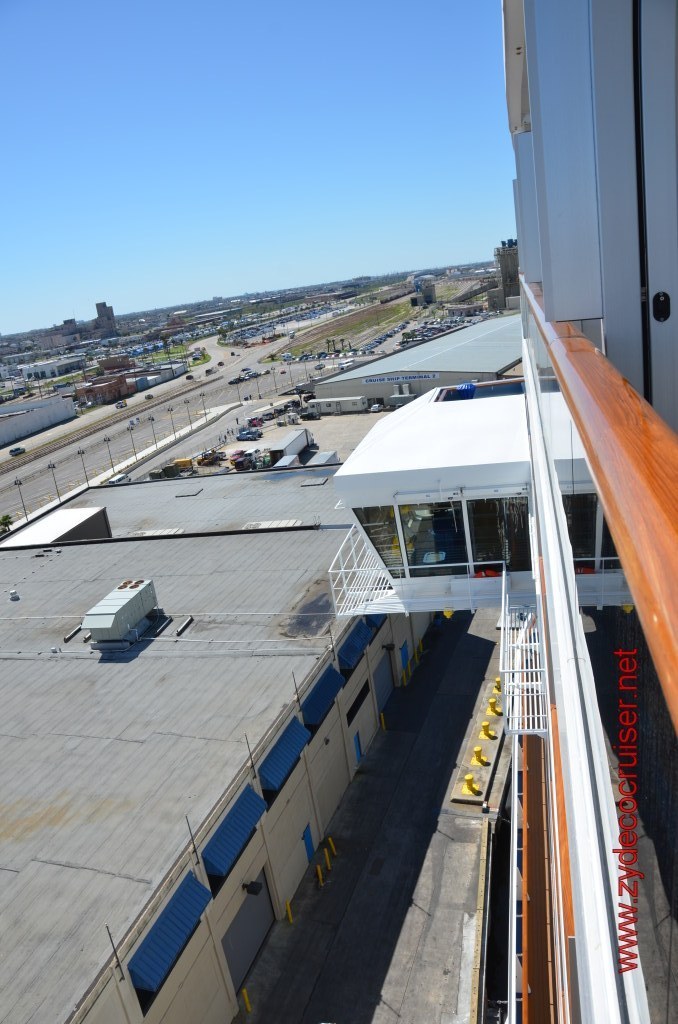 007: Carnival Magic, BC5, John Heald's Bloggers Cruise 5, Embarkation Day, View from our balcony looking down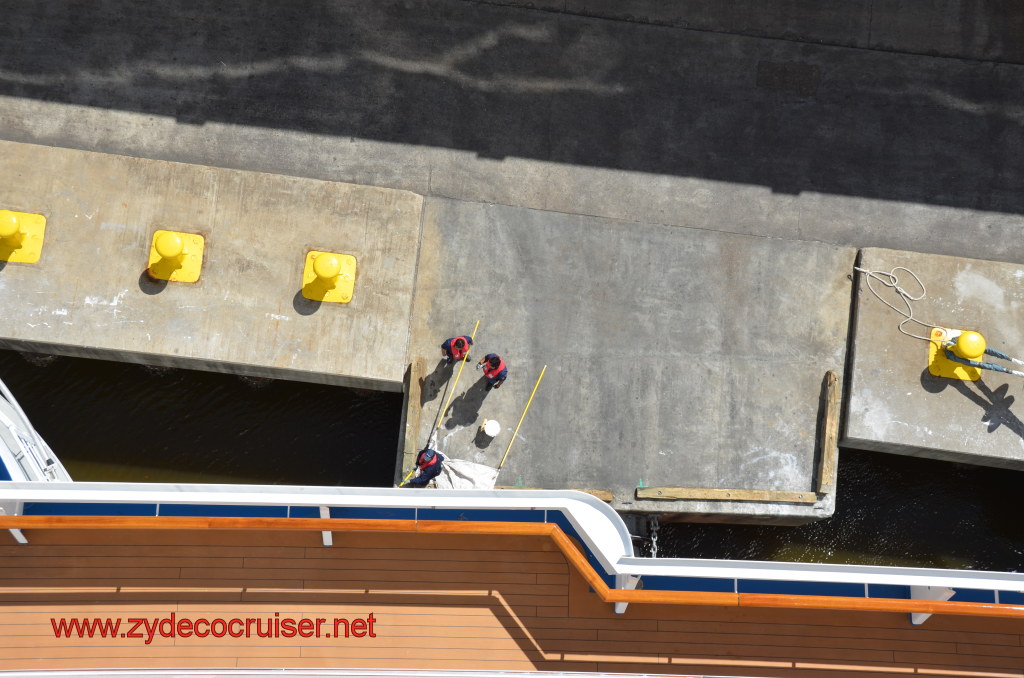 008: Carnival Magic, BC5, John Heald's Bloggers Cruise 5, Embarkation Day,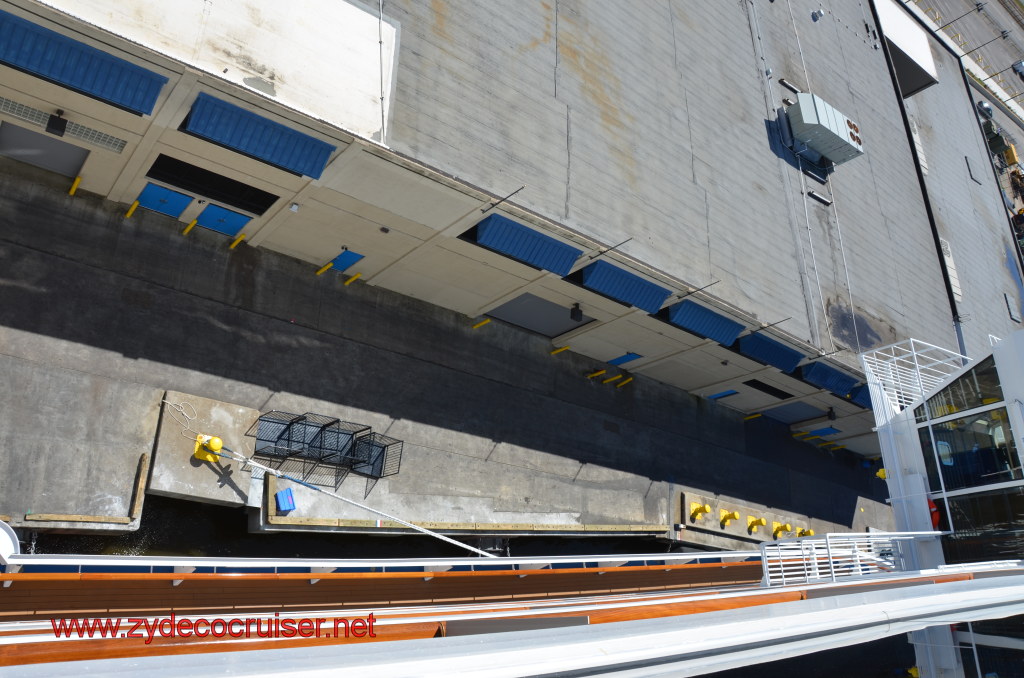 009: Carnival Magic, BC5, John Heald's Bloggers Cruise 5, Embarkation Day,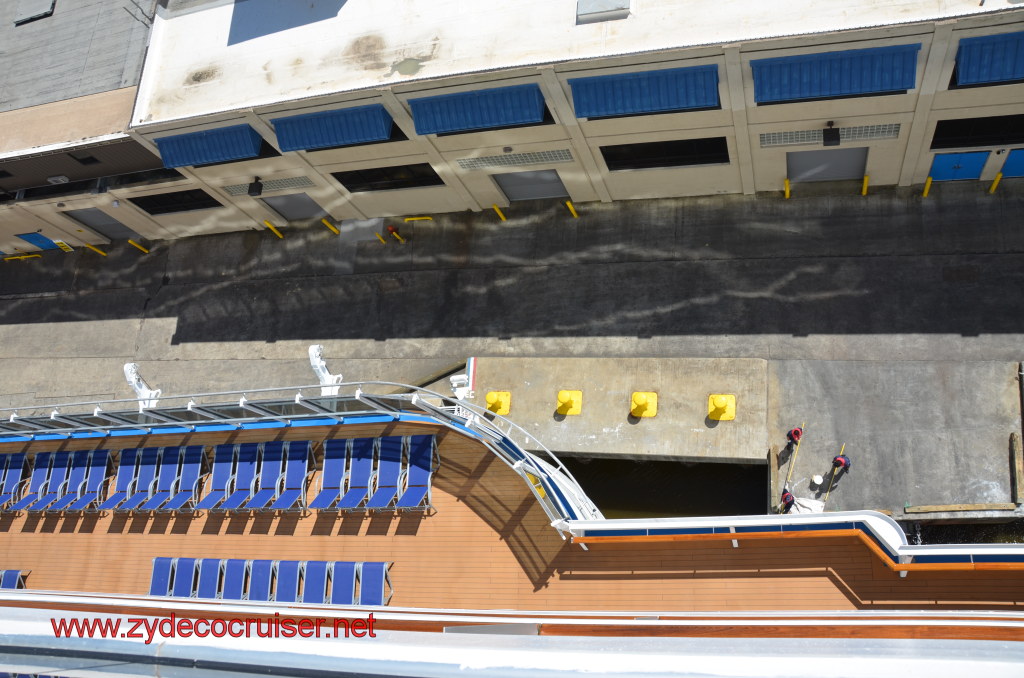 010: Carnival Magic, BC5, John Heald's Bloggers Cruise 5, Embarkation Day,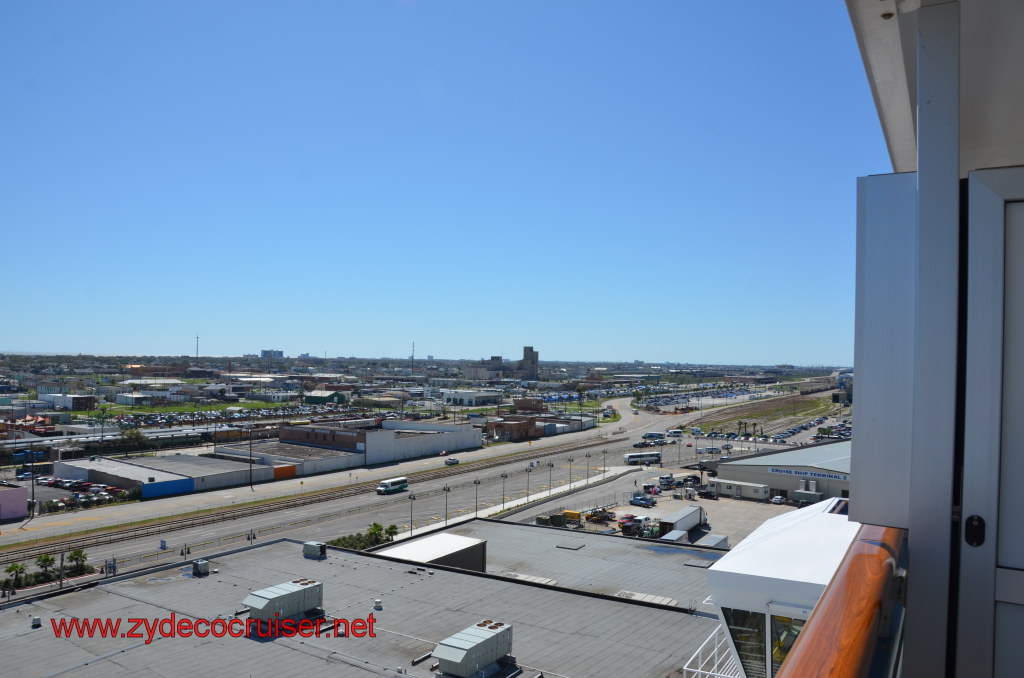 011: Carnival Magic, BC5, John Heald's Bloggers Cruise 5, Embarkation Day,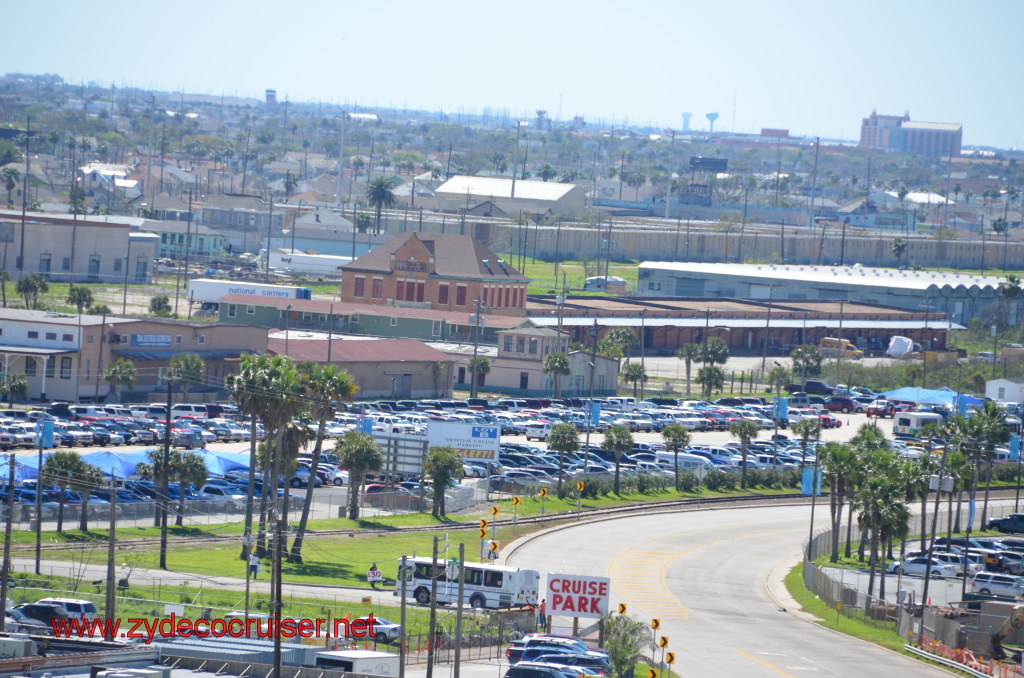 012: Carnival Magic, BC5, John Heald's Bloggers Cruise 5, Embarkation Day, our balcony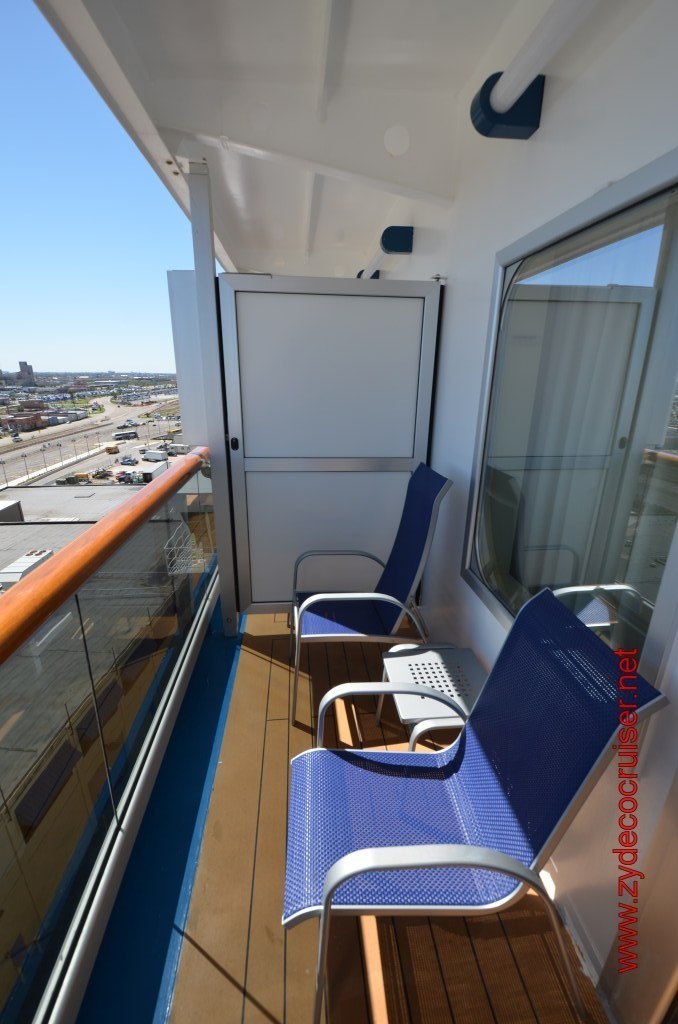 013: Carnival Magic, BC5, John Heald's Bloggers Cruise 5, Embarkation Day, our balcony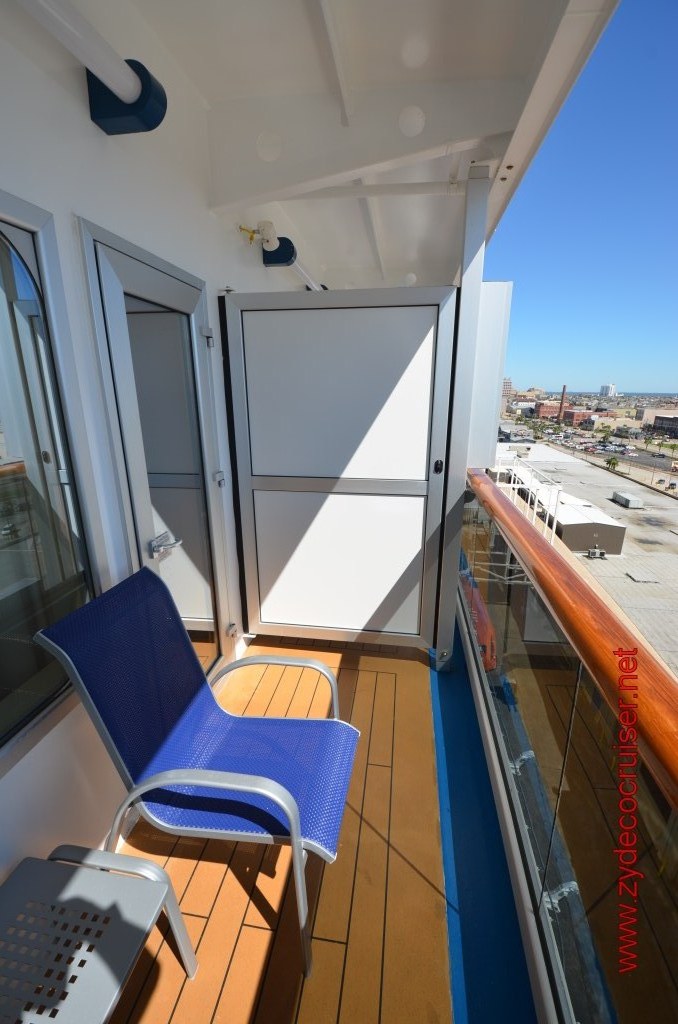 014: Carnival Magic, BC5, John Heald's Bloggers Cruise 5, Embarkation Day, cabin bathroom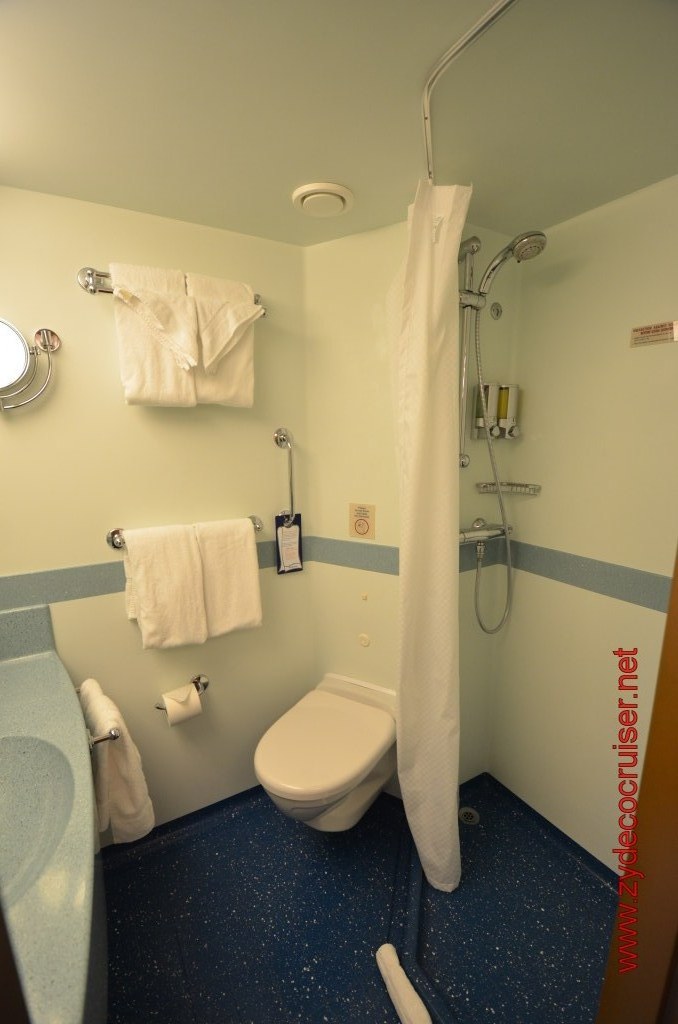 015: Carnival Magic, BC5, John Heald's Bloggers Cruise 5, Embarkation Day, cabin bathroom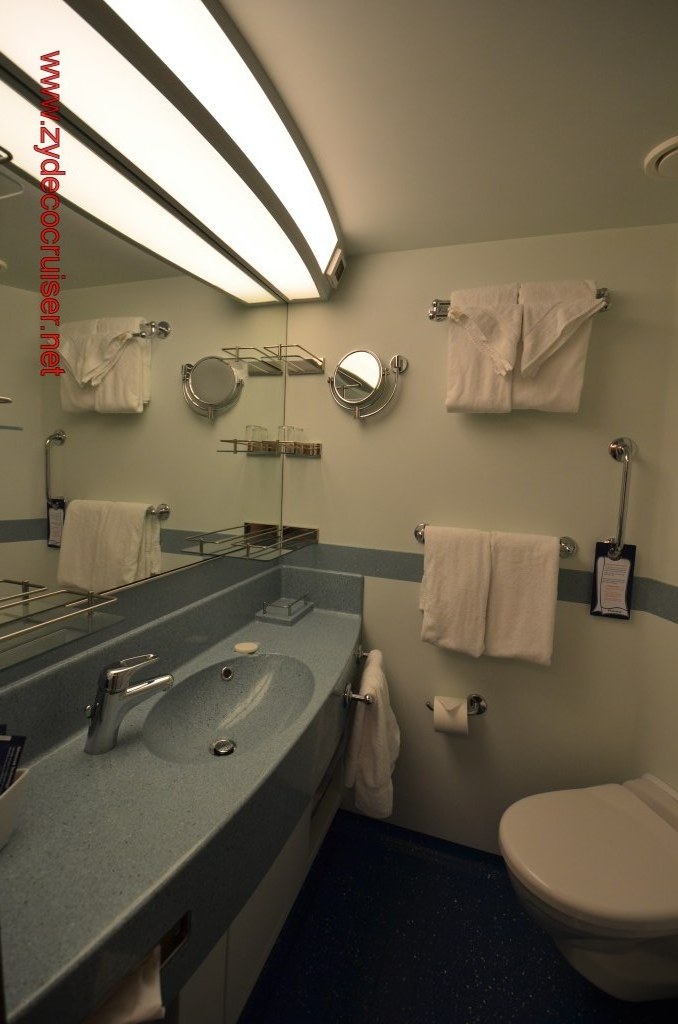 016: Carnival Magic, BC5, John Heald's Bloggers Cruise 5, Embarkation Day, our stateroom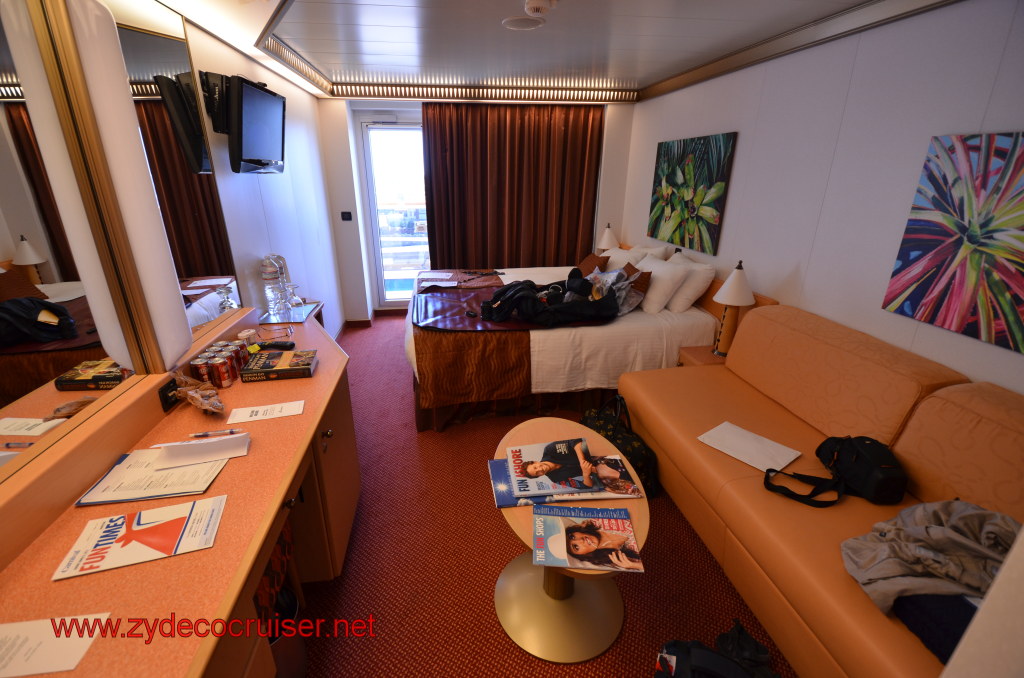 017: Carnival Magic, BC5, John Heald's Bloggers Cruise 5, Embarkation Day, our stateroom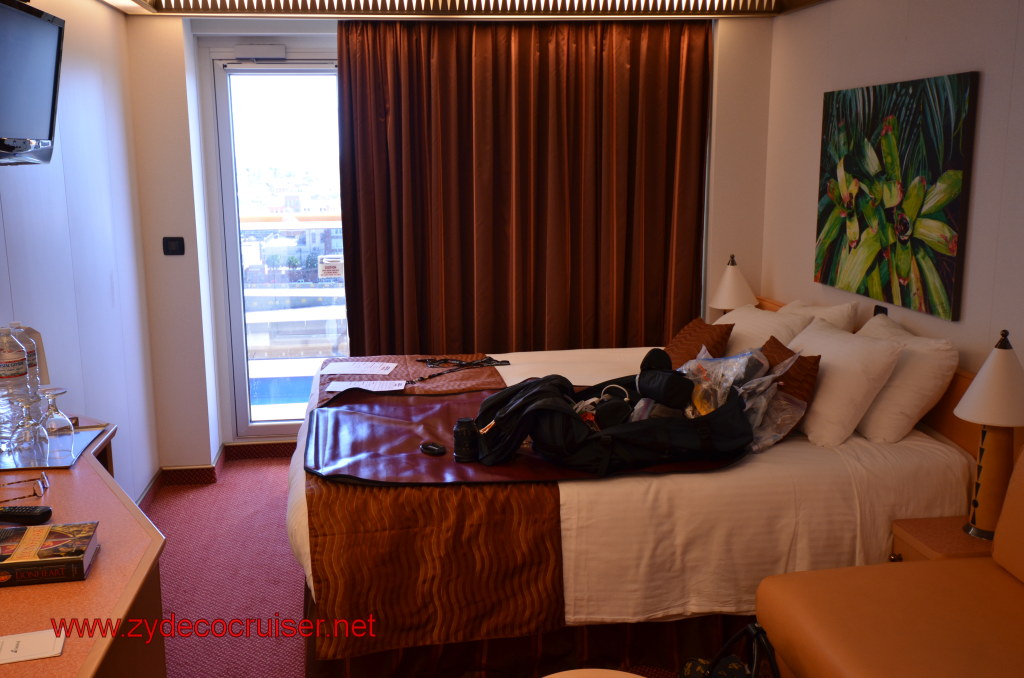 018: Carnival Magic, BC5, John Heald's Bloggers Cruise 5, Embarkation Day, Emergency Instructions ON the stateroom door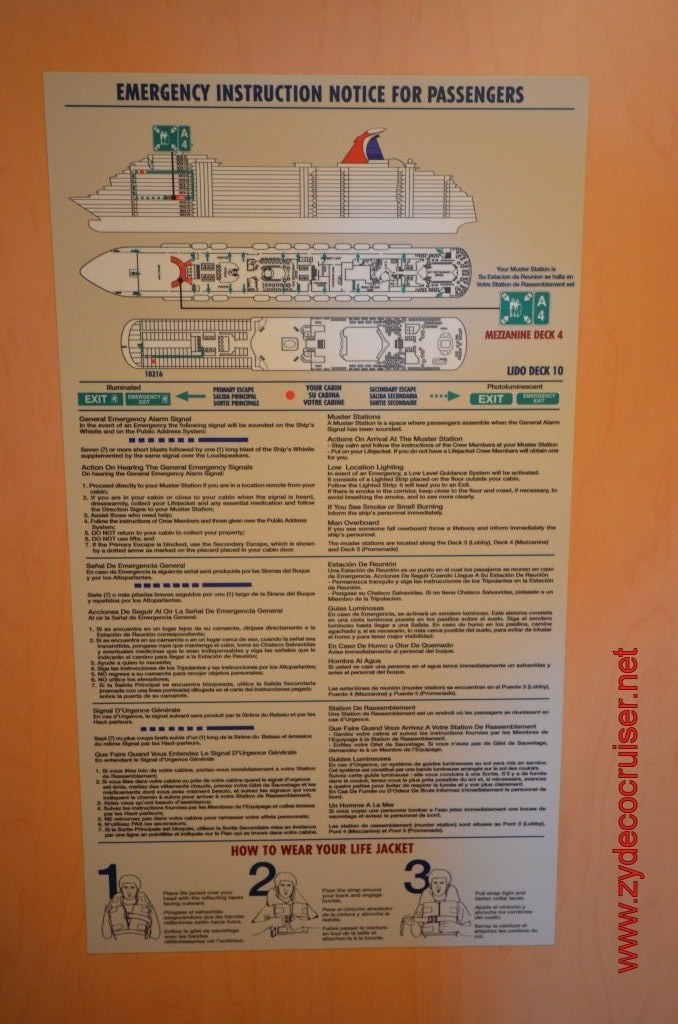 019: Carnival Magic, BC5, John Heald's Bloggers Cruise 5, Embarkation Day, Emergency Instruction Notice